Blockclock Firmware updated
Firmware Upgrade Time!
We've fixed a number issues and added some fun new features to the Block Clock.
Electrum protocol has advanced since we released the Blockclock. This release implements version 1.4 of the protocol, which is widely deployed today.

"BitcoinAverage.com" no longer offers free Bitcoin exchange data, so it was removed. We recommend using Bitstamp, or your favourite exchange, for accurate exchange-rate data.

You can now load a profile from the examples instantly. This is handy to update the old references to BitcoinAverage. When viewing a Profile, click the "Example" button (top right, near trash can). You'll be shown a list of example; pick one and it will replace your profile (ie. one page).
Bitcoin Holidays! A new data source, which is actually all constants, contains a number of special dates and times for us Bitcoiners: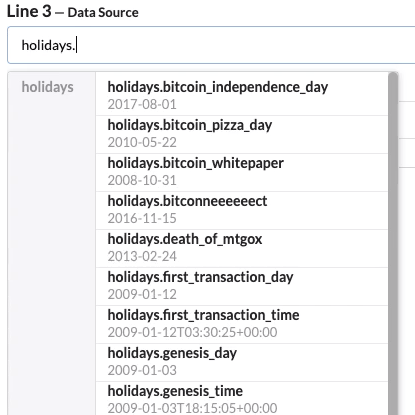 The 2020 Halvening is coming! The blockclock now uses the current block height and last block time to forecast the time of the next halvening event.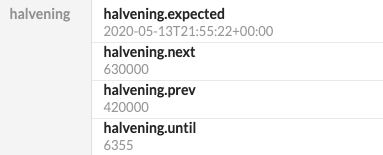 Easier countdowns and anniversaries: Two new operators added to the expression calculator: countdown(x) and anniversary(x). "Countdown" will take any date or time and show progressively tighter time ranges, like "44 day" or "4 hr" and so on… down to counting down the final few seconds. (So you can pop the bubbly on cue.) "Anniversary" takes a date in the past and calculates same day next year. These are a natural pair to be used together. For example, countdown(anniversary(x)) when the data source is holidays.bitcoin_pizza_day will show 55 days right now.

A new data source has been added: Coincap.io. Great source for fiat exchange rates.
Upgrade Process
Go to the "System Settings" page on your Block Clock. Press button "Check for Updates", and look for version 2020-03-31-11-39. Press "Upgrade" beside that version.
After upgrading, some of your settings may be incorrect. If a warning about "BitcoinAverage" persists after you've updated your profiles, perform a "warm reset".